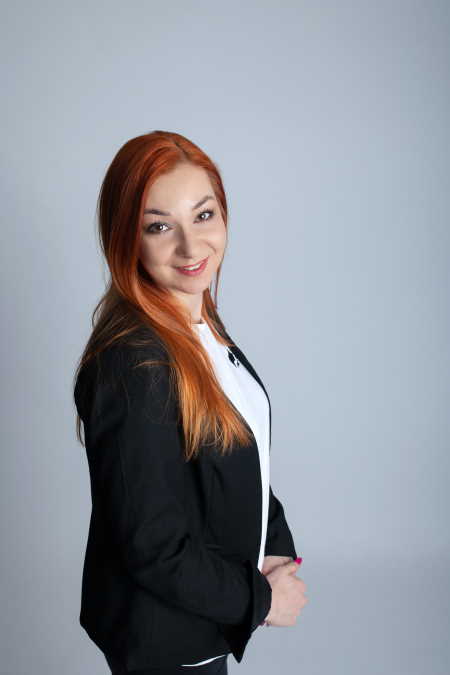 A beautician, nail stylist, and founder of Magic Hands Beauty Salon
Magdalena has always been interested in beauty care and discovering ways to highlight beauty. She finished her first course (makeup and basic cosmetics) in 2004. As a part-time beautician, she gained more knowledge and developed her skills further. In 2010, after finishing a nail styling course, Magdalena decided to put everything on one card, give up her previous job and start doing what she loved full-time. Initially, she worked mobile and at her home.
Magdalena's good experience, current work and great communications with clients awakened a desire to open her own salon. Through her determination and persistence, Magic Hands Beauty Salon was opened in 2018.
Magdalena also took several training courses which qualified her to perform specialized procedures. She is constantly enriching her skills by undergoing additional training and improving her professional qualifications. This allows her to be able to introduce various new treatments to the salon.
Magdalena uses her knowledge, artistic talent and experience from her daily work to provide excellent customer service. Magic Hands Beauty Salon allows her to express her passions. The majority of satisfied customers who regularly visit the salon are the very proof of Magdalena's great work and efforts.